Finally, A Streamlined Solution For Conference Attendance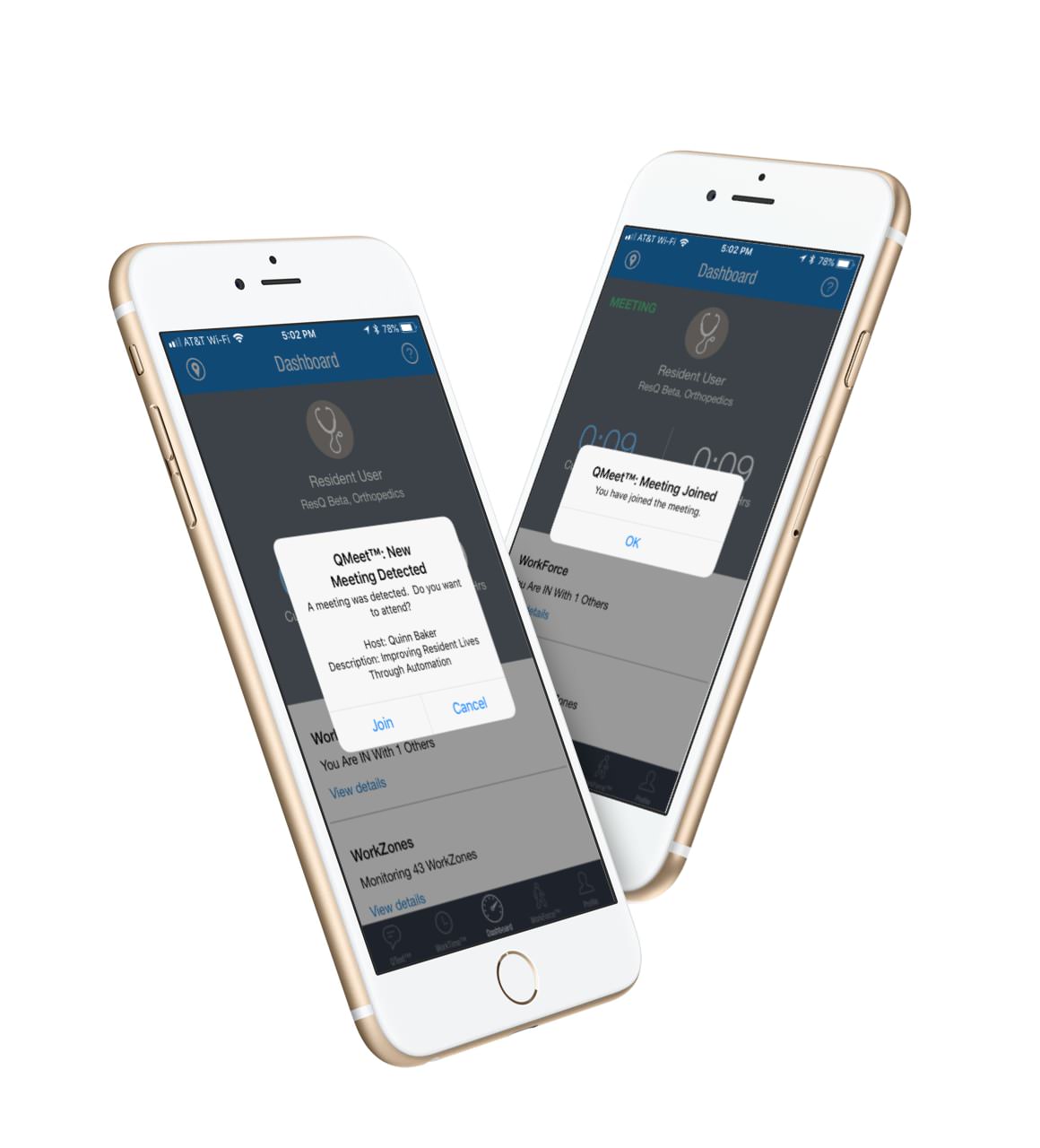 Broadcast • Join
Documenting conference attendance has never been easier! Using the ResQ app, meeting administrators can now broadcast a meeting signal to conference attendees. When the attendee comes within range of the signal, the ResQ app prompts the attendee to "join" the meeting.
Confirm • Sync
Once the meeting attendee "joins" the meeting, they receive a confirmation message and their attendance is automatically recorded.
Register To Receive More Info About QMeet™ MeetingManager
Our newest feature allows administrators to generate and export work hour reports based on Program, PGY level, WorkZone location and individual user. ResQ continues to innovate. With the addition of WorkTime™ Analytics, ResQ is the most comprehensive work hours...