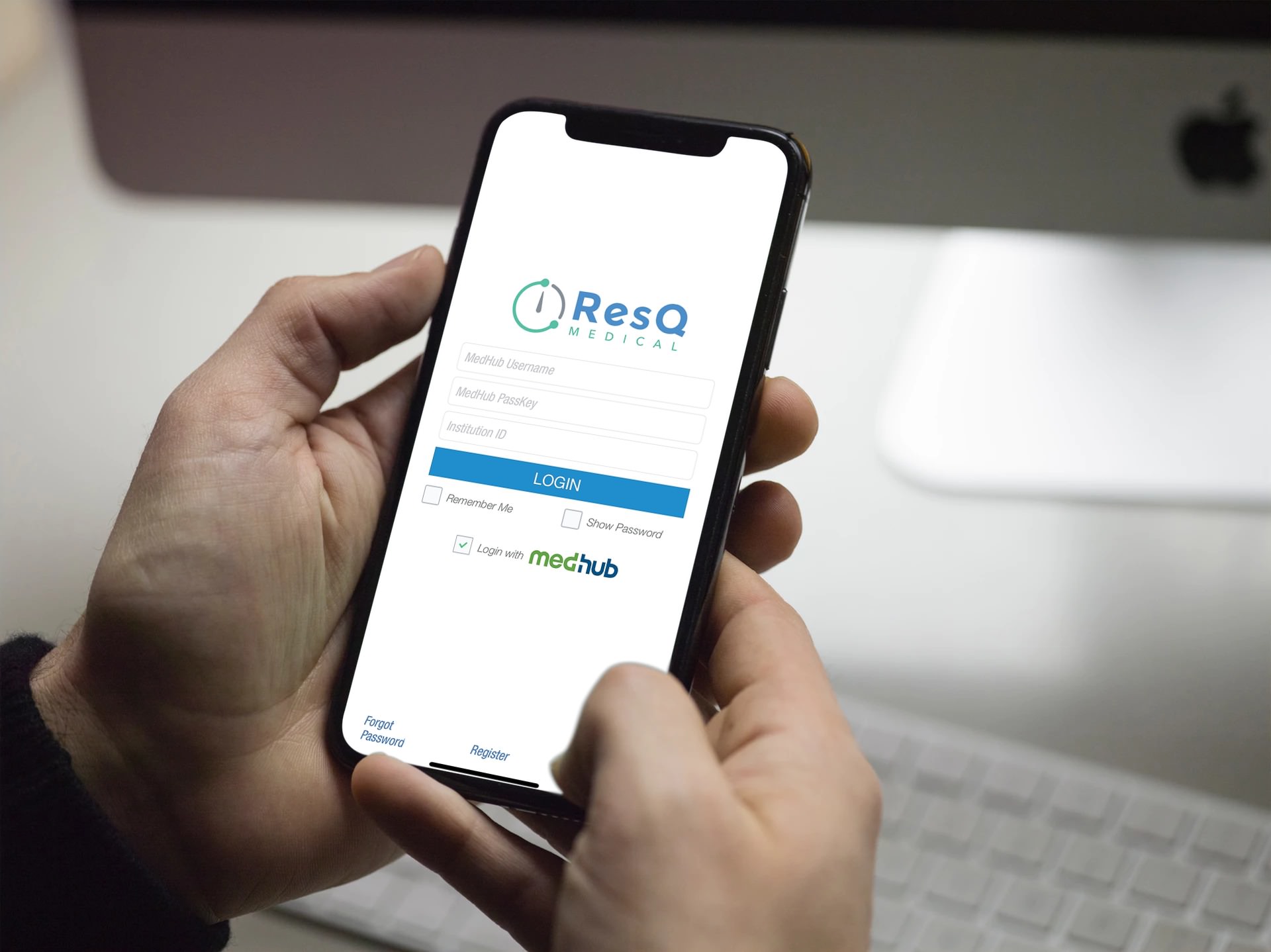 Login with

Login with

MedHub institutions who have enrolled to use ResQ can now login to the app using their MedHub credentials. Once a resident downloads the app from the App Store and enters their MedHub username and MedHub "Passkey" to login to the app, their hours will record automatically. At the conclusion of each shift, those hours will sync directly into MedHub.
MedHub Username & Passkey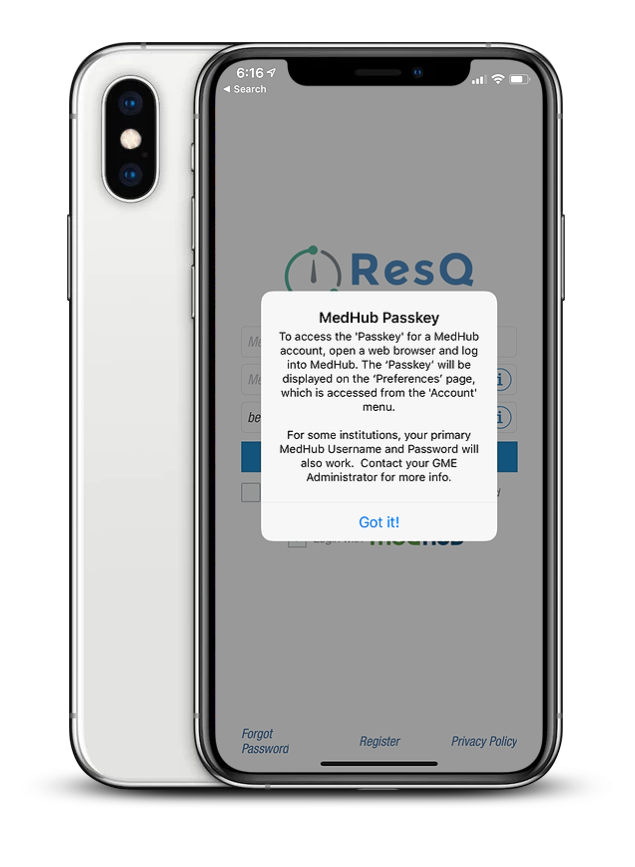 For security purposes, we require a MedHub username and Passkey to login. Once the "Login with MedHub" button is checked, the resident is made aware of the requirement and where the unique Passkey can be found within MedHub. Residents can access their Passkey by signing into MedHub from a web browser and going to the "Account" menu. Note that for some institutions the primary MedHub Username and Password will also work. This is dependent on the institutions security settings.
Entering the Institution ID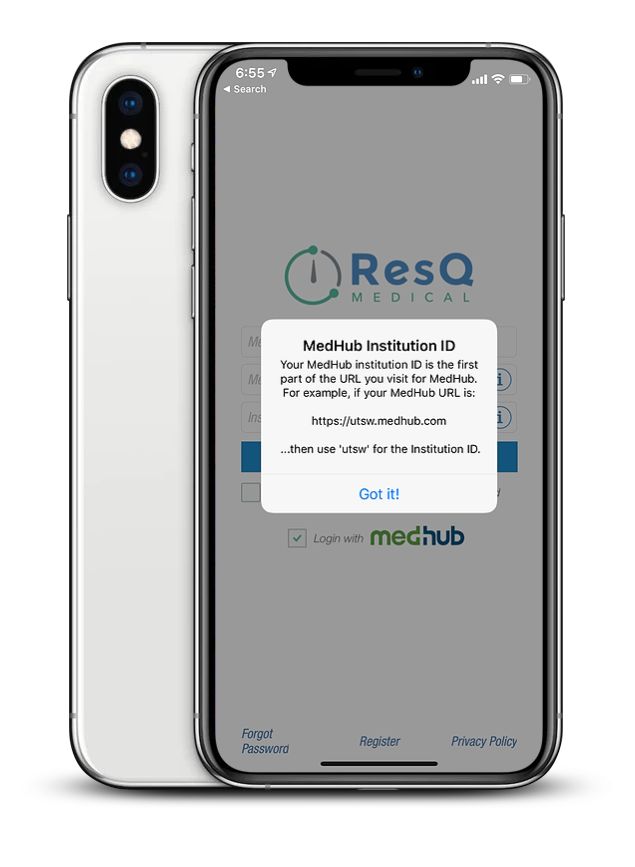 Along with the MedHub Username and Passkey, an institution ID is required. The institution ID is the first part of the URL that is used to login into MedHub from a web browser. For example, if the MedHub URL is:
…then enter "utsw" for the institution ID.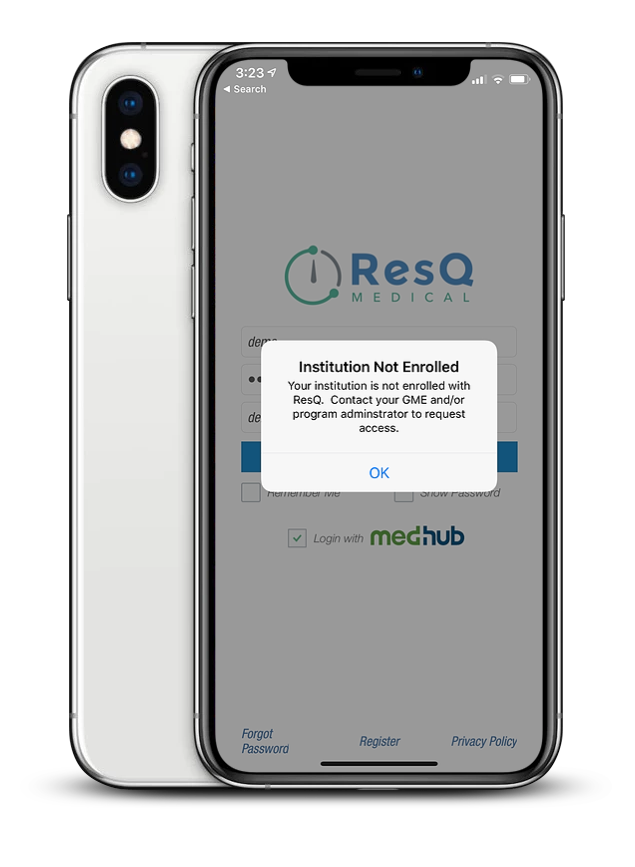 Trying to login to ResQ with MedHub credentials, but are unsure if your institution is enrolled? If you receive an error indicating your institution is not enrolled, reach out to your program or GME administrator to request access to use the ResQ app.