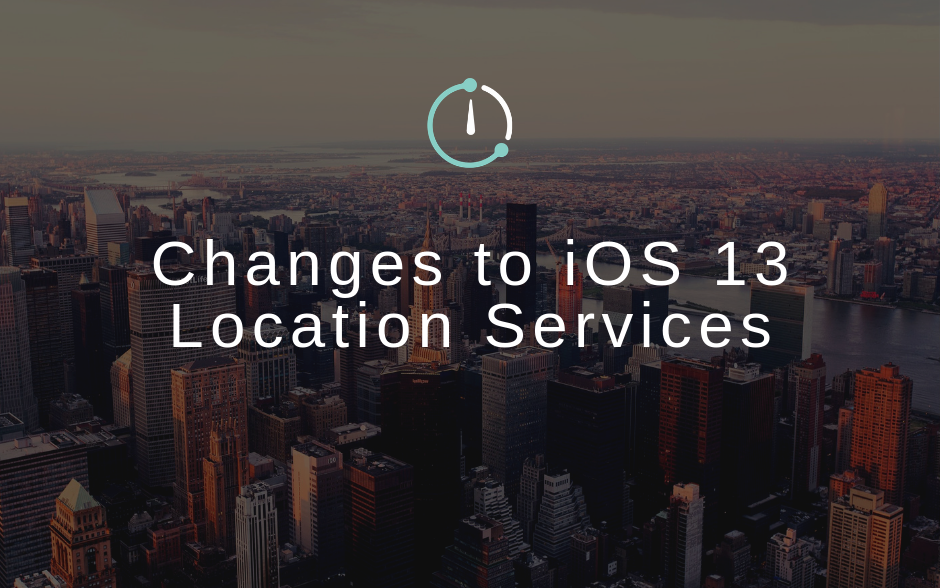 With iOS 13, Apple Has Changed The Way Apps Can Request Location Data
IMPORTANT INFORMATION FOR ResQ USERS:
Due to recent changes from Apple, and in order for ResQ to record automatically, we recommend every ResQ user confirms "Always" is selected under location settings. Here's how to check your iPhone:
On your iPhone, go to Settings –> Scroll down to ResQ –> Click Location
Under "Allow Location Access"
Select "Always"
Note the app explanation within the settings: "ResQ requires access to your location even when the app is running in the background (ALWAYS). The data is used to identify the WorkZones™ you enter and exit automatically. The WorkTime™ and WorkForce™ features will not function properly unless "Always" is selected.
Read all of the details below. ⬇
Apple's latest software update, iOS 13, includes a significant change to the way an app can request a users permission to request location data.
Prior to iOS 13, when an app was initially launched, the user was presented with three options to choose from when it came to location permissions.
Never
While using the app
Always Allow
In iOS 13, the permissions app developers can present to the user have changed.
Privacy is at the core of the ResQ algorithm and in order for ResQ to function appropriately to automatically record hours upon entry and exit, "Always Allow" must be selected.
What ResQ Users Saw Prior To iOS 13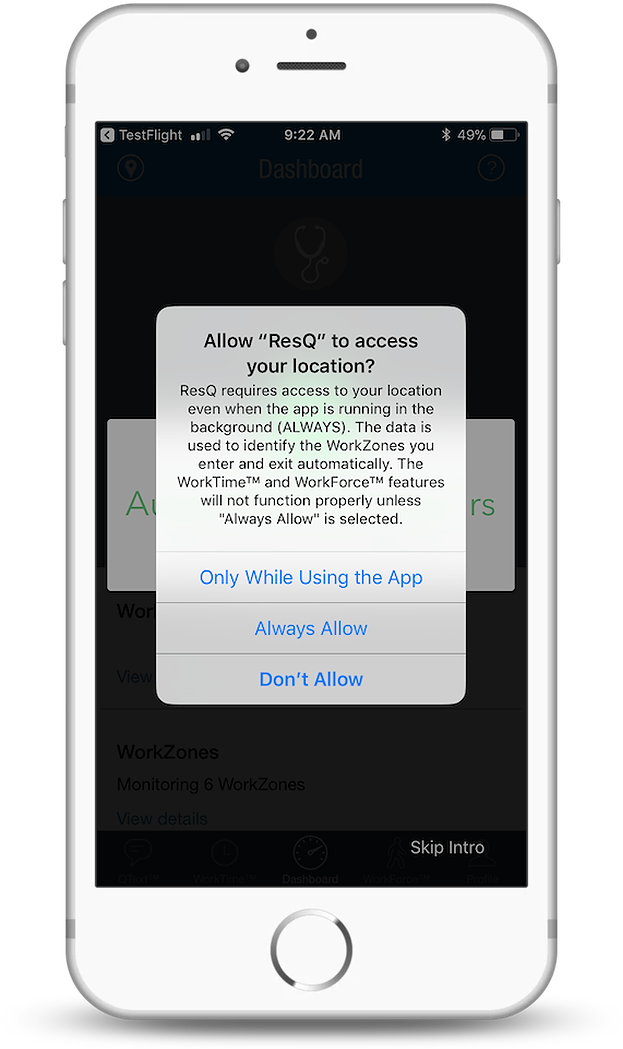 With iOS 13 "Always Allow" Must Be Selected in the iOS Settings
With iOS 13, Apple has changed the permissions that developers can present upon launch to
Allow While Using App
Allow Once
Don't Allow
"Always Allow" is still a permission users can select, but Apple does not allow it to be presented upon launch. This change affects the ResQ app by forcing users to go to the iOS Settings (Settings -> ResQ -> Location-> Always) screen to manually enable the "Always Allow" functionality. 
Make Sure Location Services Are Set To "Always" For The ResQ App
No matter which version of the iOS software you are running, setting the Location Services permission to "Always" must occur in order for the ResQ app to function appropriately. Whether you are installing ResQ for the first time, or are already using the app, we strongly recommend you check your settings to confirm ResQ is set to "Always". To check your location permissions, follow these steps:
1. Go to "Settings" on your iPhone
2. Scroll to the bottom and click "ResQ"
3. Click "Location"
4. Click "Always"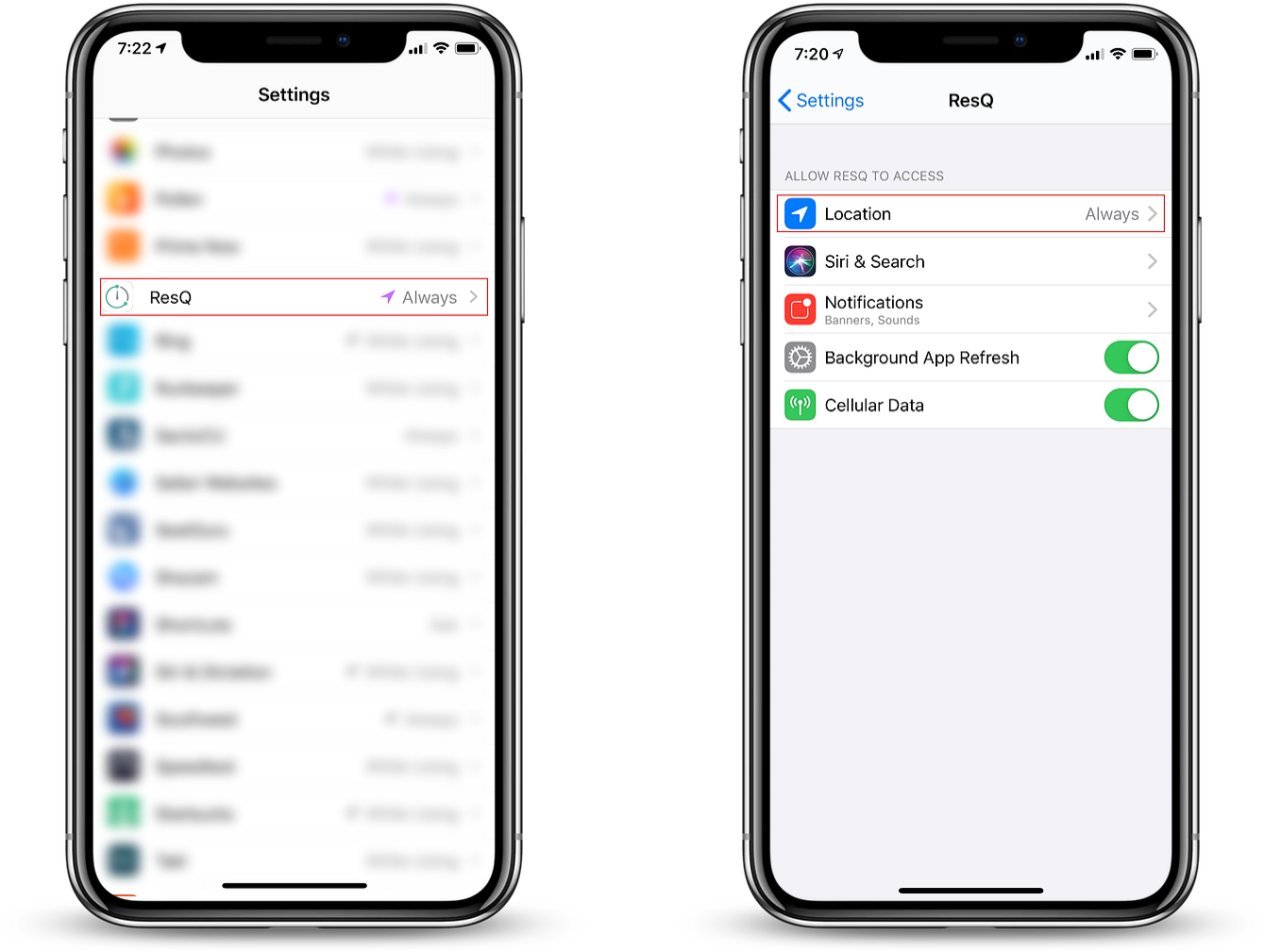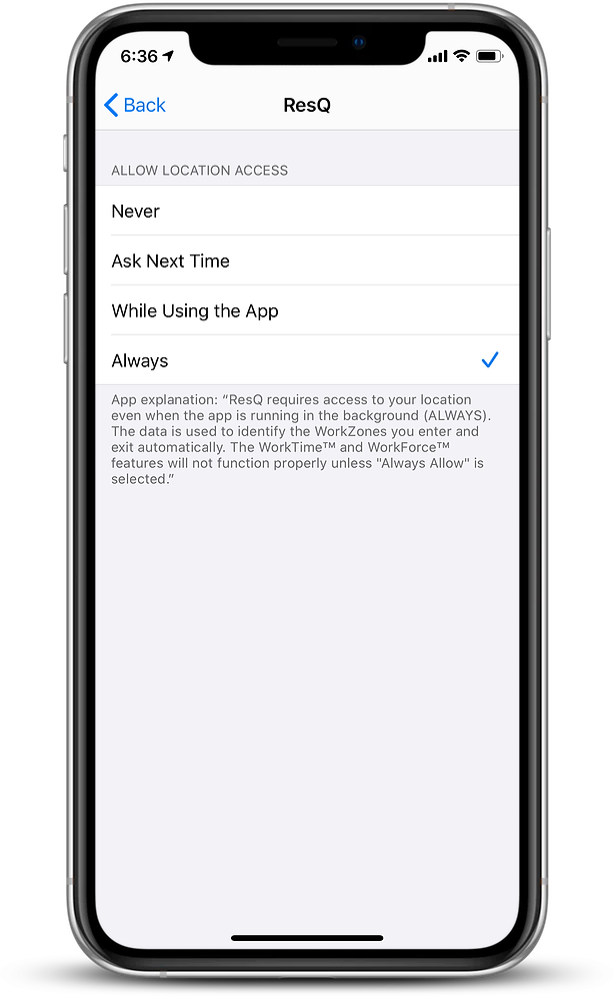 You Will Receive Notifications About When The App Has Accessed Your Location
A few days after a user has selected "Always Allow" from iOS Settings, Apple will deliver a notification to make ResQ users aware that location has been accessed in the background and. This notice also includes the app explanation about why "Always Allow" must be selected. Users will be forced to select "Change to Only While Using" or "Always Allow". In order for ResQ to function appropriately and consistently, remember to select "Always Allow".