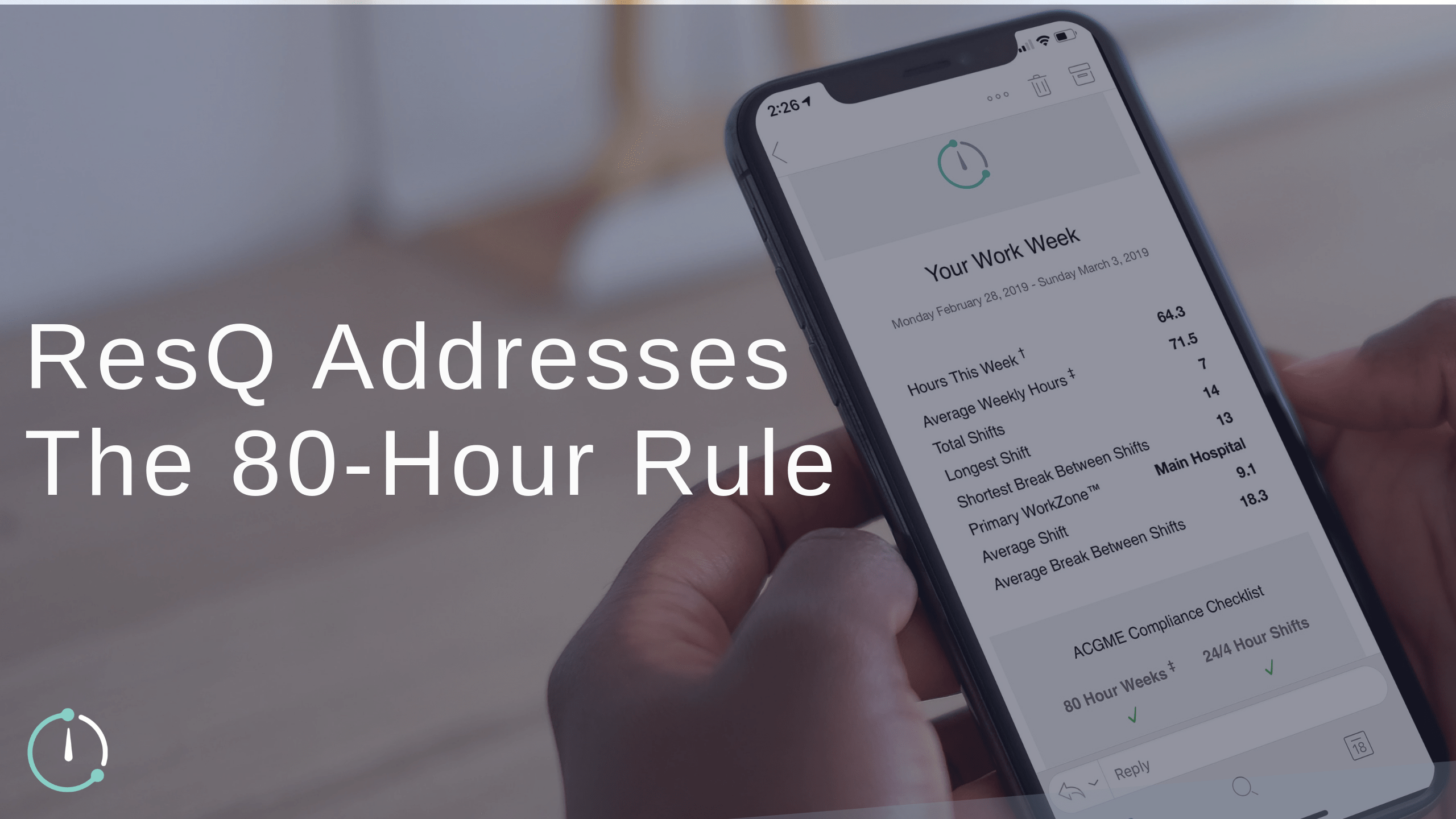 80 Hours Per Week, Averaged Over 4 Weeks
As Graduate Medical Education continues to evolve, work hours, and physician well-being are at the forefront of the conversation. The ACGME recently reaffirmed its strict interpretation of the 80-hour rule and program compliance. This effort is to maintain a clinical learning environment that fosters the best outcomes for patients, and the well-being of residents, fellows, and faculty members.
"Clinical and educational work hours must be limited to no more than 80 hours per week, averaged over a four-week period, inclusive of all in-house clinical and educational activities, clinical work done from home, and all moonlighting."
The interpretation of the "80-hour rule" seems to have come into question lately. It might even be best described as a misinterpretation of the rule. The reality is, some perceive the "80-hour rule" as a rule that means working more than 80 hours in one week is a violation. In actuality, the 80-hour rule means the violation would occur only if, over a four week span, the average amount of hours worked is greater than 80.
Regardless, everyone is facing the same challenge and asking the same question. How many hours, on average, are residents working per week?
With ResQ, the number of work hours, averaged over 4 weeks, is calculated and delivered to residents and administrators weekly.
Residents receive a summary of their weekly hours, a compliance checklist and their average weekly hours.  The average weekly hours are calculated over the prior four weeks, which the ACGME uses to determine 80-hour work week violations. Program administrators receive a similar weekly report that displays the average weekly hours per resident as well as any 80-hour week violations that occur. Should an 80-hour rule violation occur, the data is available for administrators to delve into the violation in more detail.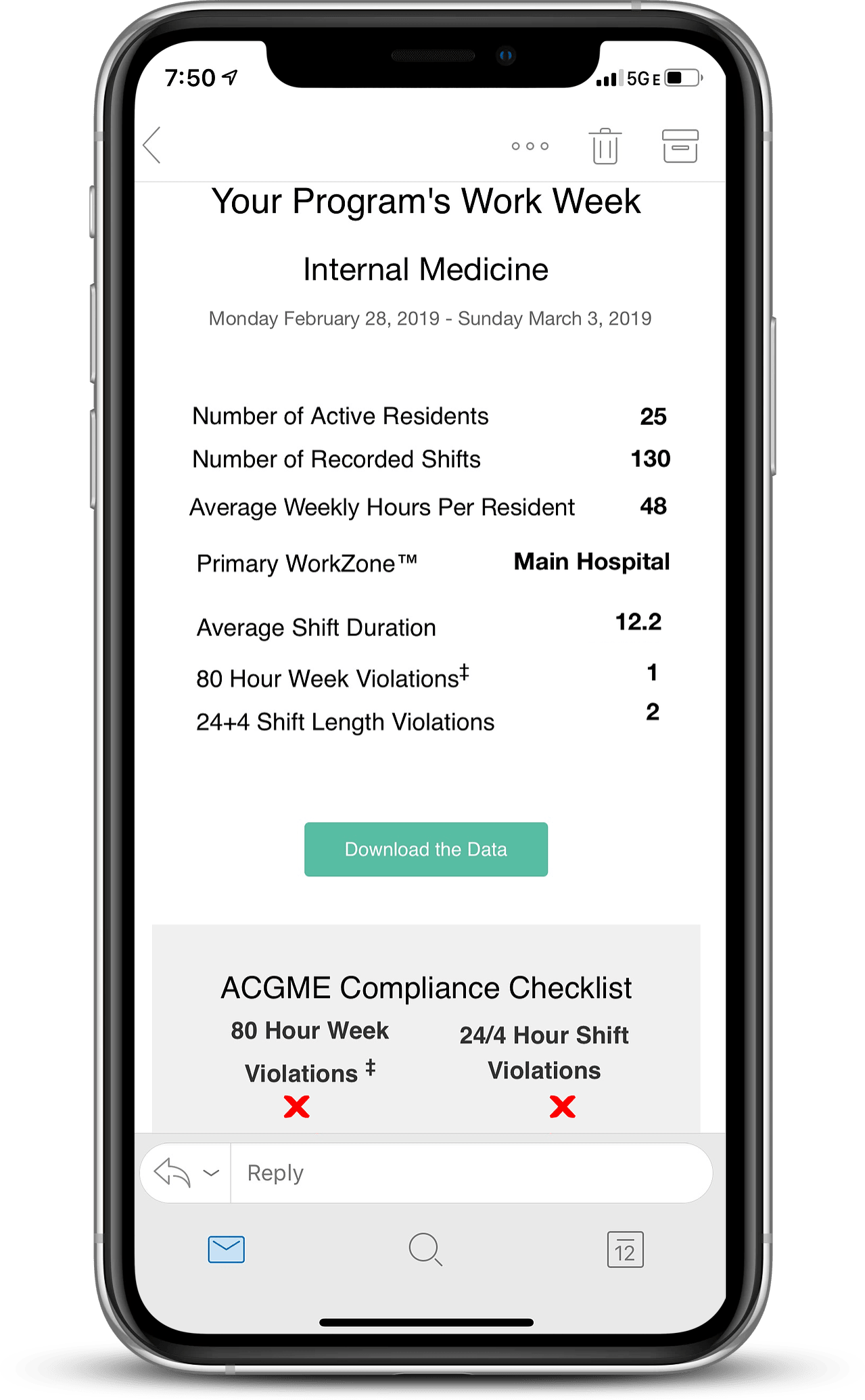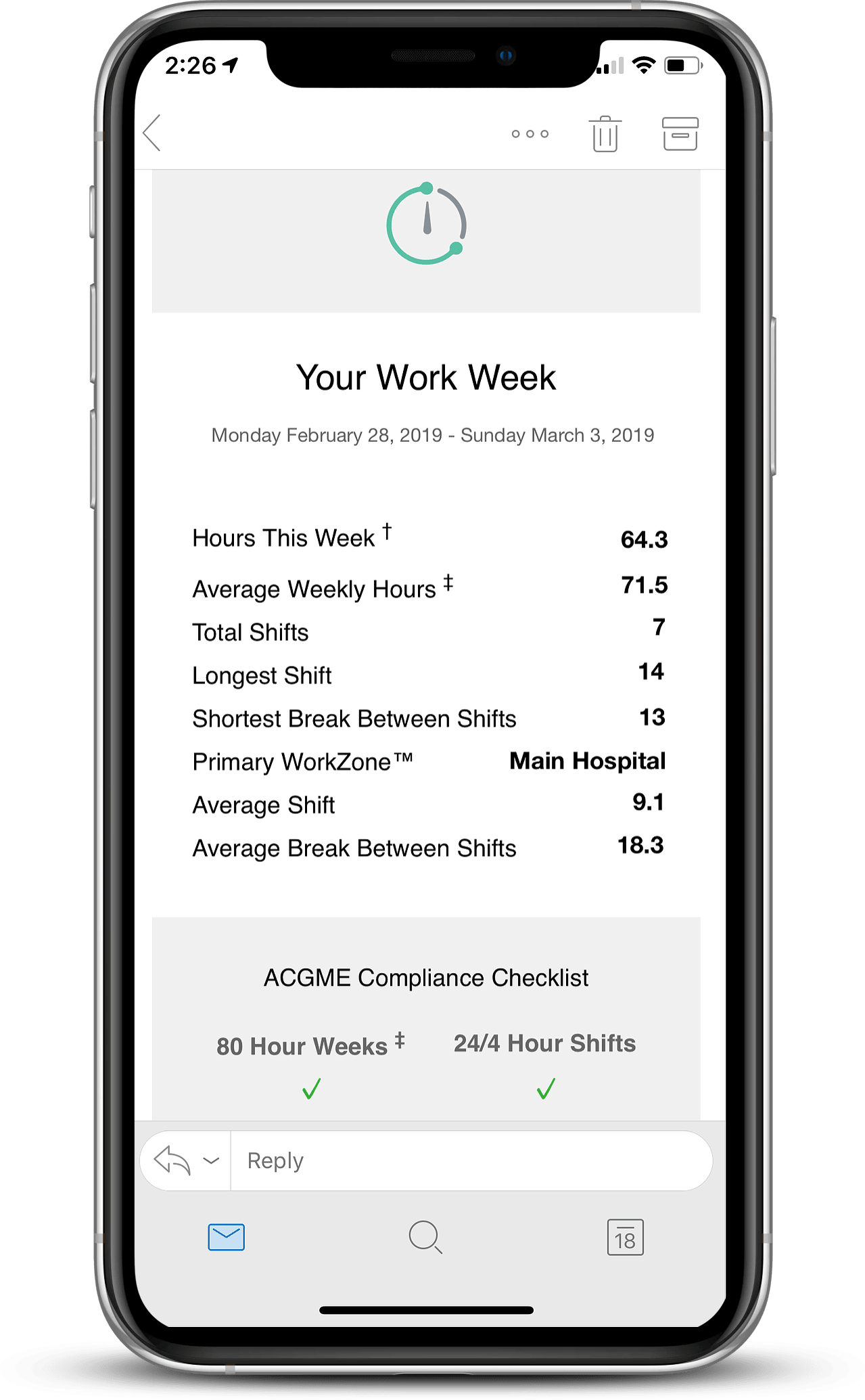 The growing ResQ Analytics platform delivers valuable information that allows GME offices to gain a better understanding of residency programs and resident well-being. Be confident with the work hour information delivered and use ResQ to visualize work hour information based on PGY, Program, training site location, and Wellness Score™.