Documenting Rule-Hour Exceptions with ResQ
Due to demanding schedules and increasing requirements, there are times when it is inevitable that exceptions will occur.
On occasion, Residents are forced to make a choice between abiding by work hour restrictions and violating restrictions due to their professional obligation to provide patient care. When this happens the Resident is automatically prompted by the ResQ software to document and log the reason for exceeding work hour restrictions.
The user is able to select from approved responses or to add free text. The response is electronically logged in the notes section of the systems reporting features.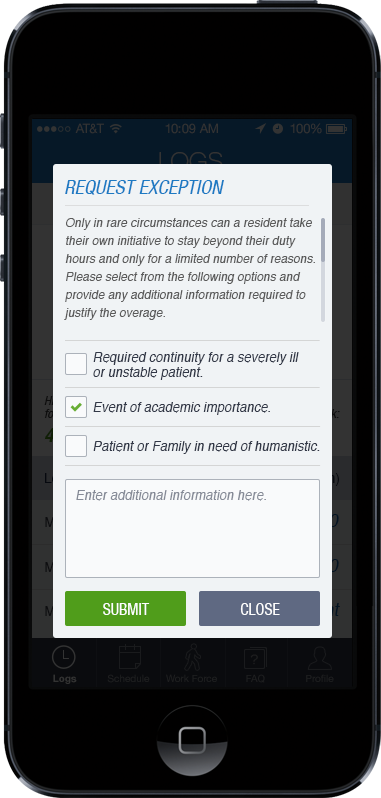 [shareaholic app="share_buttons" id="6955997″]