What Is ResQ And How Does It Work?
Watch your patients, not the clock.
ResQ is here to make things simple.
ResQ is a comprehensive mobile software system providing healthcare workers with an easy and efficient way to communicate. ResQ includes a cloud-based smartphone and web application that uses proprietary technology to objectively, passively, and accurately collect, and document work hours with unprecedented accuracy.
ResQ provides an extremely simple way for healthcare workers to connect with co-workers, log work hours, and improve communication during patient handoff and transition of care situations.
The system allows users to automatically log their work time by entering or exiting any location. Once a user enters or exits a location, their WorkTime™ is logged, the event is documented, and the information is securely accessible both on their phone and in the "cloud."
The WorkForce™ feature allows users to view availability, in real time, of personnel within the hospital. From a macro level, know users location whether it's inside the hospital, clinics, research lab, etc. Using the power of Estimote™ Beacons, identify exactly what room specific team members are in. ResQ allows you to know where your team members are when you need them most!
ResQ drastically increases efficiency between attending physicians, resident physicians, and nurses by providing a means to automatically log work hours, identify if staff is available, where they are located, and a method to securely text them- all within the ResQ app!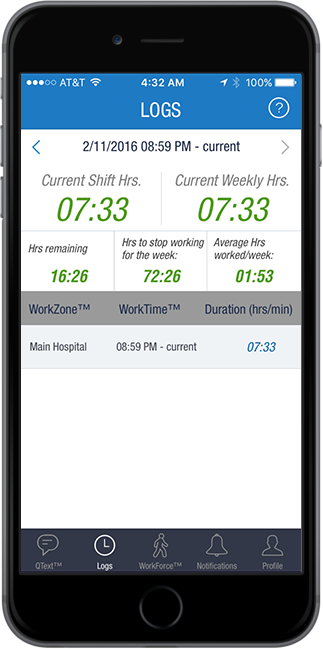 Subscribe and stay up to date with ResQ!