Our Mission:
To create intuitive Medical Logistics Tools that streamline administrative requirements, staffing needs and enable health care teams to focus on the practice of medicine while improving patient care outcomes.
ResQ Medical is Mobile-Based Healthcare Solutions company that develops tools to empower healthcare providers and simplify physician workflow and documentation.
The company was formed after one of the co-founders, himself a resident physician, experienced first-hand the frustrations of balancing patient care with the ever- increasing administrative requirements of the modern day medical education.
Both physicians-in-training as well as their institutions are being pulled in opposing directions via overwhelming regulations and expectations. Hospitals feared lawsuits, regulatory infractions and bad publicity. Residents labored to document times worked, patients seen, procedures performed, tests completed, lectures attended… All in disparate, clumsy paper or archaic text programs. Sadly, time spent at bedside – the holy altar of medicine – seemed to be inevitable sacrifice.
ResQ provides cutting edge technology to streamline the documentation process and ensure that the focus of medical education is on patient care and learning.
What began as one resident's vision, is now the world's first mobile application and cloud service to enable residents to seamlessly accomplish administrative tasks with a single mobile residency management system.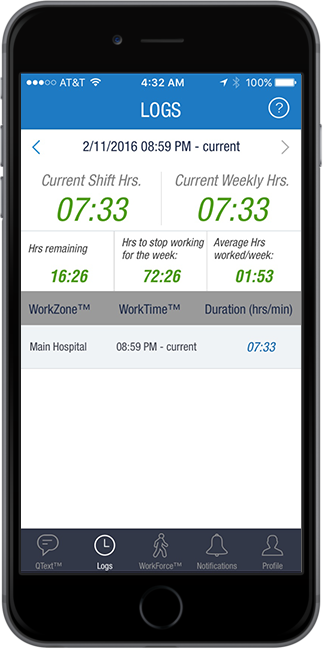 INSTANTLY IDENTIFY TRAINEES ON-SITE DURING AN EMERGENCY
INTEGRATED SECURE MESSAGING WITH END-TO-END ENCRYPTION 
BILLING REPORTS BASED ON WORKZONE LOCATION
Introducing 24 & 28 Hour Alerts In the event that a trainee reaches the maximum limit(s) for a shift, ResQ users will now automatically receive a notification as they reach the limit(s). These notifications will serve as a reminder that the user is approaching the...
After several months of pilot testing the ResQ app throughout the country, ResQ officially launched the commercialization of its flagship product last week at the ACGME Annual Education Conference. Trainees from residency programs and teaching hospitals in the U.S....